Best Acupuncture
in Toronto
Affordable clinical and cosmetic acupuncture in Toronto. Discover why we receive the best reviews for clinical and cosmetic acupuncture, cupping, moxibustion and gua sha.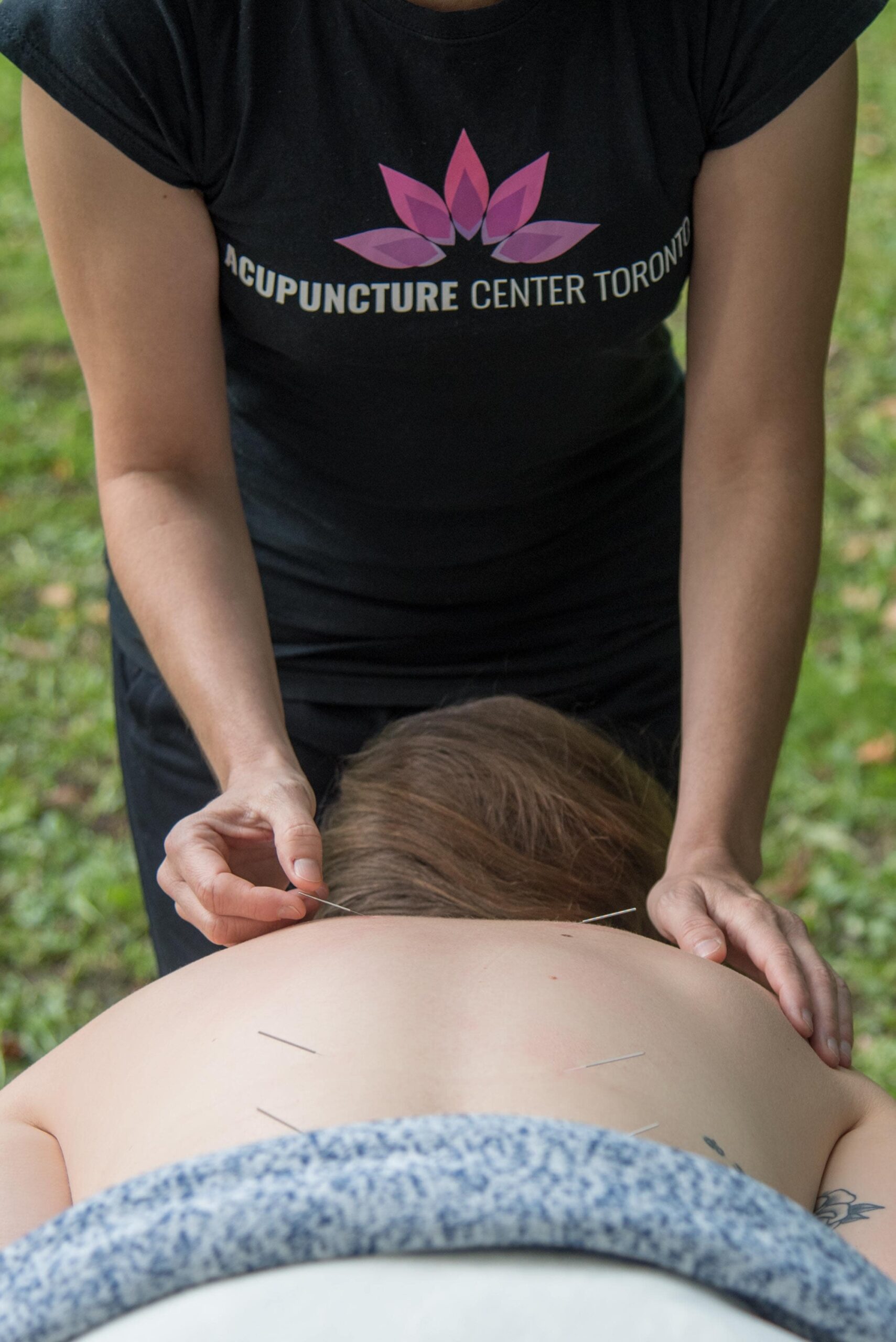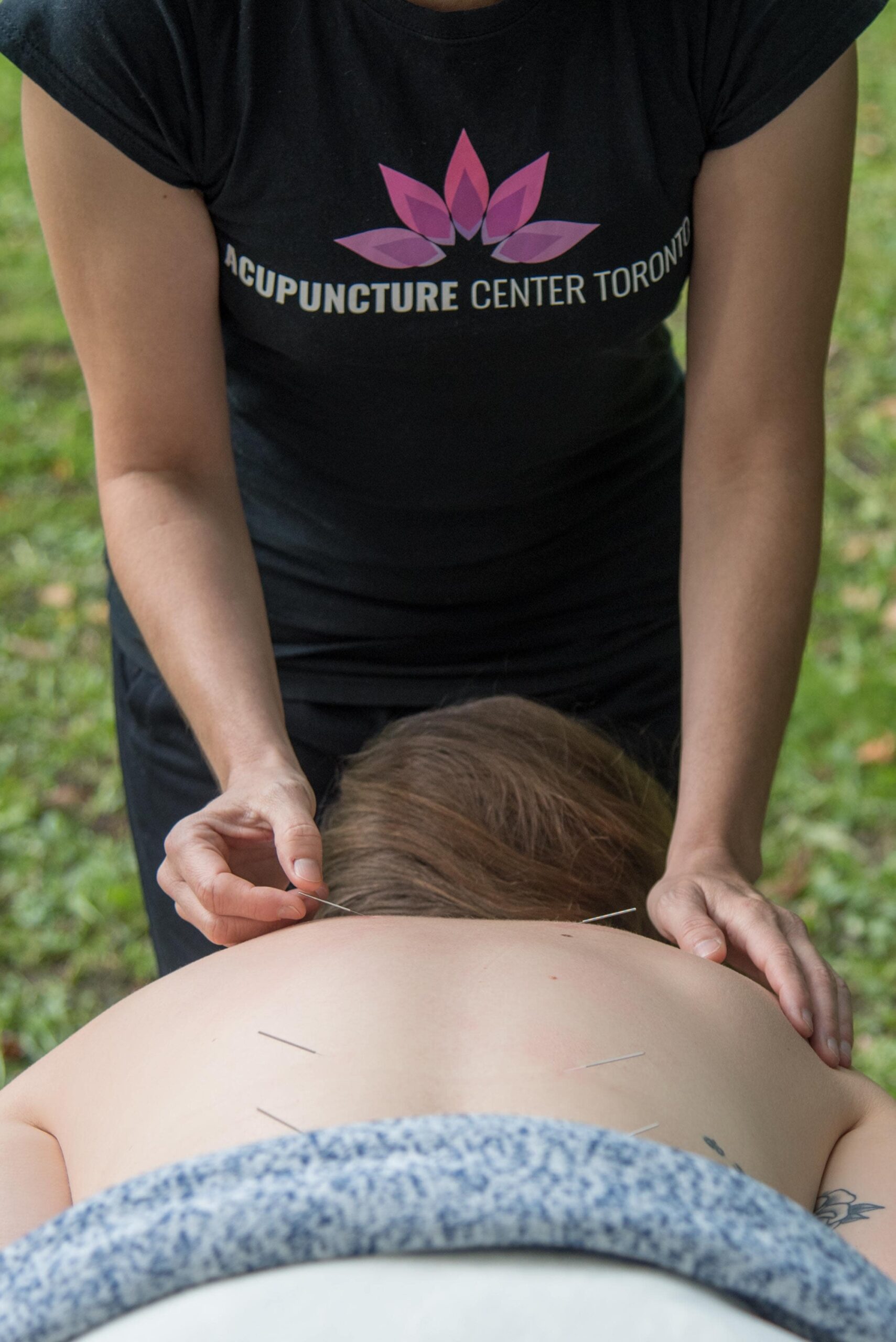 Our acupuncture clinic services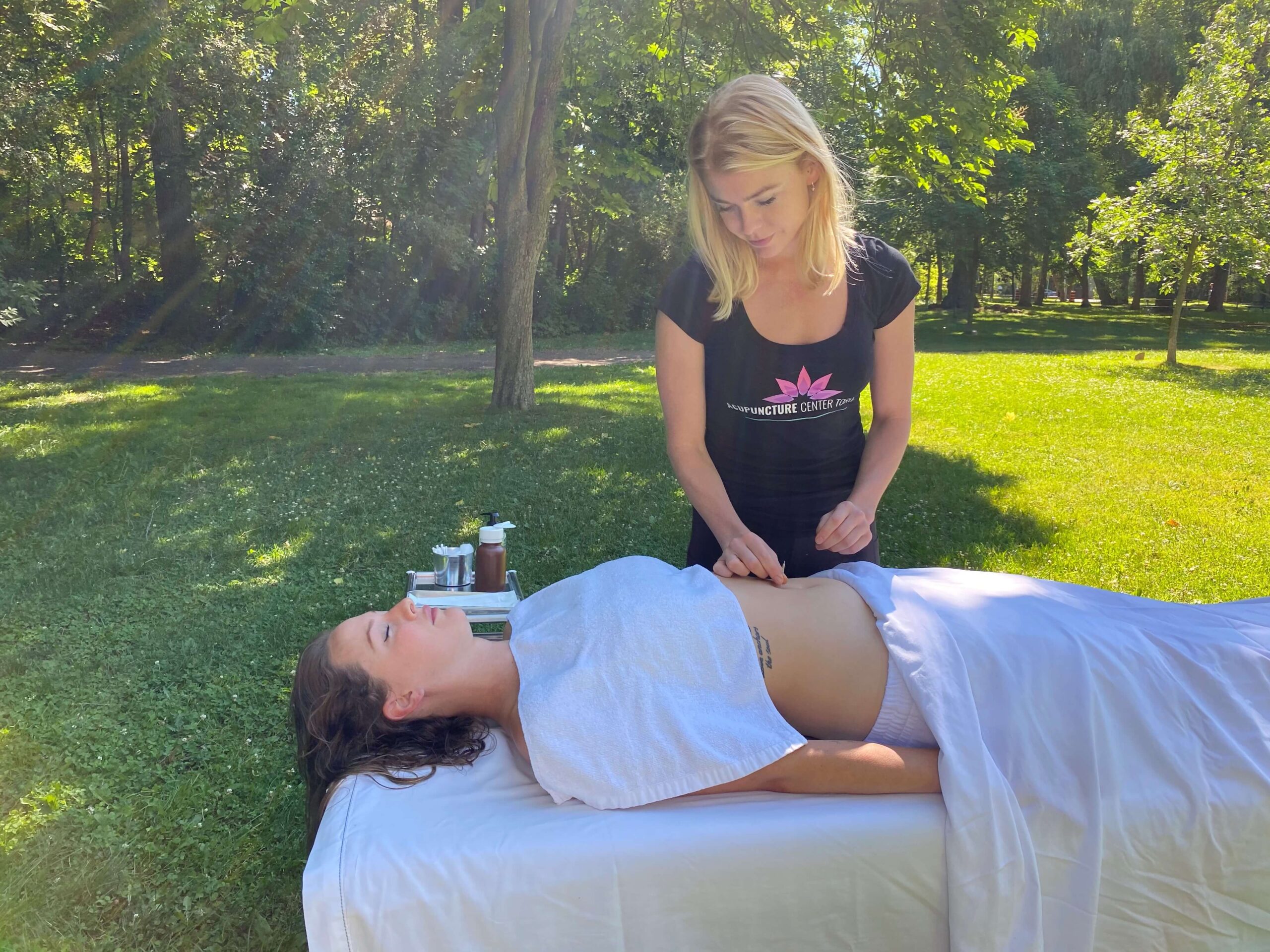 1 Hour
First Appointment Consultation, then you may receive:
Clinical Acupuncture
Cupping
Moxibustion
Gua Sha
Some massage
1 Hour
Cosmetic Goal Assessment
First Appointment Consultation, then you may receive:
Facial Acupuncture
Facial Cupping
Facial Massage
Facial Gua Sha
1 Hour
First Appointment Consultation
Cupping
Clinical Acupuncture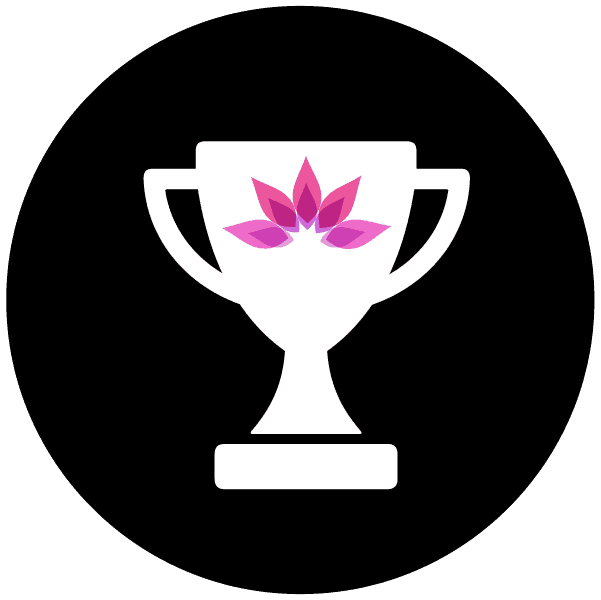 Award Winning Acupuncture in Downtown Toronto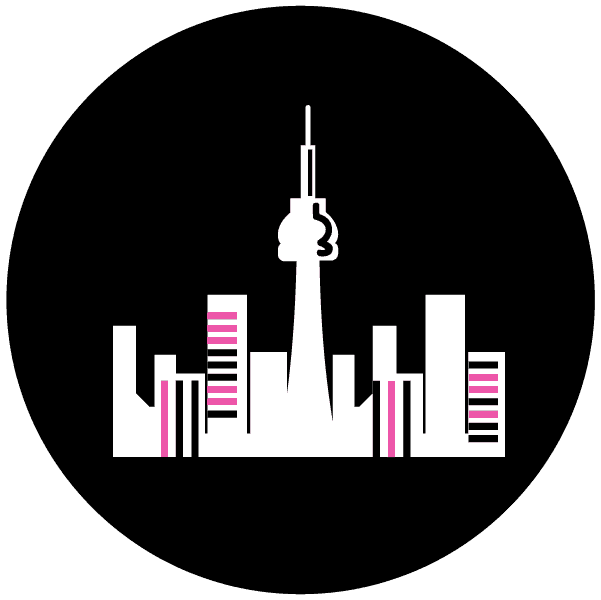 Best Downtown Bloor/Yorkville Location Steps From TTC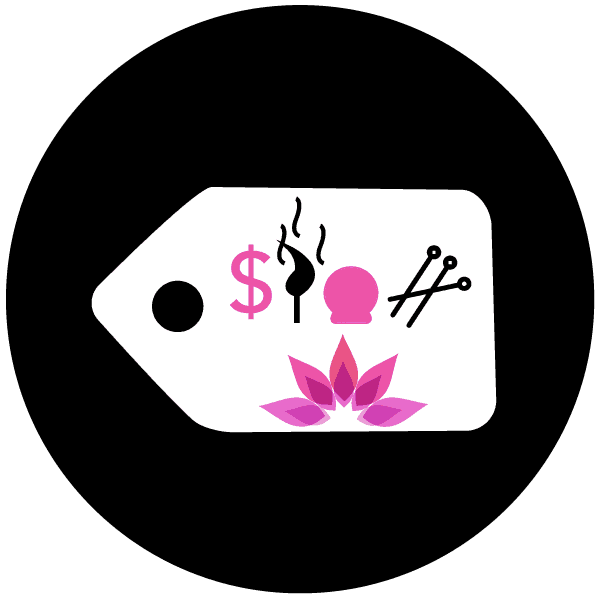 One Flat Fee With Free Services Included
One Flat Fee With Free Services Included
No extra charge for fire cupping cupping, gua-sha or moxibustion in all 1 hour clinical acupuncture appointments. No extra first time consultation fees or visit.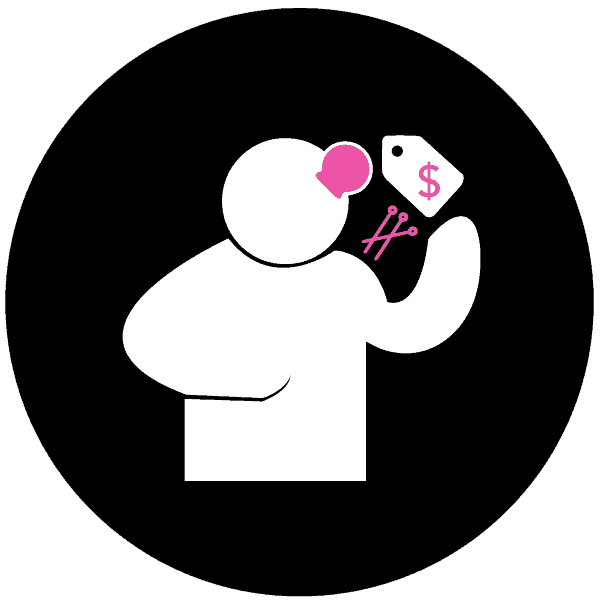 Cosmetic Acupuncture With Added Value Services Included Free
Cosmetic Acupuncture With Added Value Services Included Free
No Extra charge for facial cupping or facial gua sha in all 1 hour cosmetic acupuncture appointments.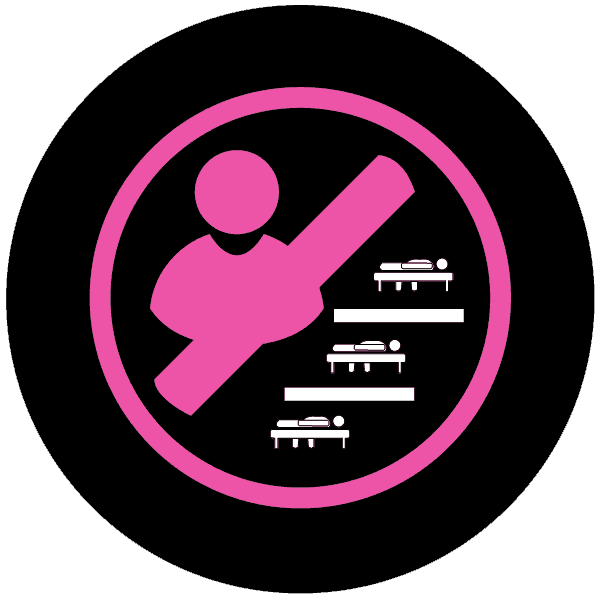 1-1 Therapist/Patient Ratio Guarantee
1 on 1 Therapist/Patient Ratio Guarantee
We are proudly a "single room" acupuncture clinic. Unlike many other "multiple room" acupuncture clinics our therapists do not treat more than 1 patient at the same time.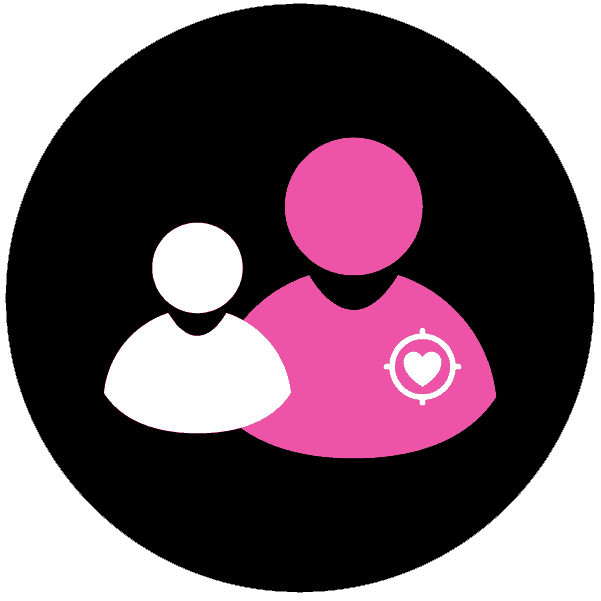 Personalised Care
Promise
Personalised Care Promise
Rest assured, we won't be treating someone else at the same time within your scheduled treatment time. We are dedicated to serve you-and-only-you during your appointment time.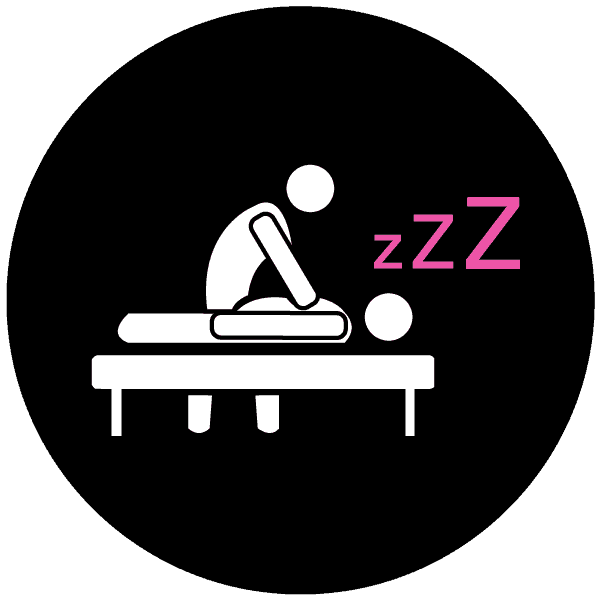 Your Comfort And Relaxation Matters
Your Comfort And Relaxation Matters
Acupuncture should never be painful. Request how much talking you prefer. Respecting your space is our priority.
Important info about us
We are a reception-less clinic

All scheduling at ACT is done by patients and is done online.
Please make sure your intake form is filled out (also online) before your appointment as the door is often locked until right before each appointment.
Once you have made an appointment, your therapists contact info will be provided.
Your therapist will be your point of contact for any questions or concerns so please make note of their phone # and email which can be found on all appointment related emails from our booking system.
Last minute appointments may not be possible.
Reach out to us with any non-scheduling related inquiries. We are always happy to answer questions.
Important info about us
We are a reception-less clinic
Fill out your intake form online before you arrive
Scheduling is self serve/online
Your therapist is your point of contact
Clinic door is often locked for safety
Last minute appointments may not be possible
Watch this quick video to learn about us and how we deliver care.
We are a patient focused clinic
Since 2003, we have been providing the best acupuncture in Toronto at a fair price. Our goal is to make our patients feel amazing though our core services of clinical acupuncture, cosmetic acupuncture, cupping, gua-sha and moxibustion. We provide affordable acupuncture in the best Bloor/Yorkville location 7 days a week. We are a "patient focussed" clinic. We believe that although we may have therapeutic knowledge and skills, it's you the patient who knows what's best for your body and what works for you! We provide results driven clinical care while letting you have a mini relaxation retreat. Receiving acupuncture should be relaxing. Acupuncture should not hurt. Whether we are practicing acupuncture, cupping therapy, moxibustion or gua-sha, we promise comfortable one-to-one personalized care.
Frequently Asked Questions
As a patient, you should be aware that on April 1st, 2013, The Ontario Ministry of Health and Long-Term Care made Acupuncture a regulated profession in Ontario. Not just anybody can call themselves an acupuncturist anymore. In order to needle, one must go through a series of testing and background checks. This ensures patient safety. Only Registered Acupuncturists R.Ac's and a few other select health professionals can submit receipts to clients for health insurance coverage. Much like other professionals (for example RMT's, Chiropractors and medical doctors), Registered Acupuncturists are must answer to the CTCMPAO. This is the college/governing body which dictates the laws and practice of Acupuncture in Ontario.
Cosmetic Acupuncture- Acne, wrinkles, fine lines, jowls, hair loss and more.
Pregnancy- nausea, sore back legs, (eases nervous tension, smooth delivery, Breech pregnancy and natural Labour Induction)
WhiplashNumbness/Cramps
Thyroid Conditions
Sciatica
Long Covid/Post Covid- Fatigue, Anosmia (loss of smell), neurological, joint pain and more.
Migraines and Headaches
Arthritis
Osteoporosis
Motor Vehicle Accidents
Injuries/Trauma
Digestive Disorders- Crohn's, IBS, Constipation, Diarrhea, Bloating
Please note this is not an exhaustive list. Chinese Medicine can help most conditions. Please reach out to us directly if your condition is not highlighted on our website.
APPOINTMENT SCHEDULING/RESCHEDULING & CANCELLING IS SELF SERVE AND DONE ONLINE: Although we welcome telephone/email inquiries regarding questions related to the service, we ask that all scheduling related matters be done by patients on our VERY user-friendly booking site.
FILL OUT THE INTAKE FORM ONLINE: Because we do not have an onsite receptionist and the door is often locked until right before your session time, you will likely not receive your full amount of treatment time if you fill out the intake form at the clinic. We want you to have your full appointment time so fill out the paperwork online in advance!
THOROUGHLY FILL OUT INTAKE FORM: Thoroughness in completing the intake form is required. It helps outline treatment area of focus and indicates areas of caution.
BE ADVISED FIRST SESSION TIME IS SHORTENED: Please be advised that the beginning of the initial treatment is reserved for patient intake. This time is embedded into the first treatment to allow for an accurate and custom tailored treatment protocol. Actual treatment time for the first session is shortened by up to 20 minutes. All first-time appointments require a minimum of 1 hour to ensure proper intake.
WE HAVE A STRICT 24-HOUR CANCELLATION POLICY: Full treatment price will be charged if we don't receive a heads-up in advance.
BRING A PAIR OF SHORTS: Most of the time, acupuncture doesn't require you to fully disrobe. Shorts ensure privacy and comfort for both patient and therapist. Please bring a pair of shorts that you can wear over your underwear to every appointment. Wear a mask that covers your mouth and nose.
BE ON TIME: Out of consideration for clients after you, treatments will not be extended beyond your scheduled time. Your punctuality is appreciated.
WE DON'T ACCEPT CHEQUE OR E-TRANSFER PAYMENTS: All other payments are accepted including American Express and Digital Wallet transactions.
REMOVE YOUR SHOES AT RECEPTION AREA: This keeps the clinic extra clean for everyone. Feel free to bring a pair of cozy slippers if you wish.
REMOVE MAKE UP BEFORE COSMETIC ACUPUNCTURE APPOINTMENTS.
UPDATED COVID-19 POLICIES & SAFETY MEASURES
As of June 10th 2022, masking in health clinics is optional. Do what feels best for you.
If you would prefer your Therapist to wear a mask, no problem! Either let them know directly or email us at [email protected] and we can pass on the message to your Acupuncturist in advance of your appointment.
Federally approved hand sanitizer available for staff and patients
Surface cleaning and disinfection after each patient visit in treatment rooms
Waiting area chairs remain distanced
Screening before coming to the Center
Please self-screen yourself prior to each visit. Please reschedule your visit if you've answered yes to any of the following:
Have you had close contact with anyone with acute respiratory
Do you have a confirmed case of COVID-19 or had close contact with a confirmed case of COVID-19?
Do you have a recent onset of any of the following symptoms?
Fever
New onset of cough
Worsening chronic cough
Shortness of breath
Difficulty breathing
Sore throat
Difficulty swallowing
Decrease or loss of sense of taste or smell
Chills
Headaches
Unexplained fatigue/malaise/muscle aches (myalgias)
Nausea/vomiting, diarrhea, abdominal pain
Pink eye (conjunctivitis)
Runny nose/nasal congestion without other known cause
It depends. If your benefits cover acupuncture performed by a Registered Acupuncturist (R. Ac) and you are actually receiving Clinical Acupuncture as part of your appointment then yes! Keep in mind that insurance companies tend to only cover "medical" related expenses. Therefore Clinical Acupuncture appointments are usually (but not always) covered. Cosmetic, Herbal and virtual appointments may not be covered. Make sure to double check with us and your organization prior to booking an appointment. Please read this section carefully to avoid disappointment:
Check with your Organization first:
We can't emphasize this enough! Each workplace has a unique insurance plan. It's up to you to find out from your organization or insurance provider which specific services are covered prior to making an appointment.
Make sure the service you want and that R. Ac designation is covered
All of our Therapists are R. Ac's (Registered Acupuncturists).All of our receipts will indicate the R. Ac # who provided care. Keep in mind, some of our patient's insurance providers have told us that their insurance does not cover by an R. Ac but by a Medical Doctor or RMT. So make sure the service you want is covered AND that it will be reimbursed if an R. Ac (Registered Acupuncturist) provides the care.
If you didn't actually receive any Clinical Acupuncture during your appointment, we can't bill it as such
For ethical, Insurance and CTCMPAO policy considerations as Regulated Healthcare providers, we are legally bound to specify which services were performed on all receipts.  We want to make sure we do our work honestly and wouldn't want you or us to get in trouble! Thank you for understanding.
Please note, we are an acupuncture focussed clinic. The first cupping appointment is 1 hour long and includes acupuncture. If you aren't comfortable with needles, it's best to connect with another clinic.
No, sorry we don't offer "massage only" treatments. If massage is incorporated into a treatment, it will be brief and combined with needling and our other core services.
We would instead recommend visiting a  Registered Massage Therapy RMT focussed clinic and book a treatment with our friends at Atinama Massage Therapy. They are open 7 days a week and located downtown in Toronto.
WE ARE A RECEPTION-LESS CLINIC. All your service needs will still be attended to by your therapist after you've made an appointment. We do not have front desk staff or a receptionist. Please click here to learn our clinic policies.
It's important to understand how we communicate with first time and returning patients:
Online scheduling only- Bookings are self-serve and done online. We do not schedule/reschedule or cancel appointments over the phone. We do however welcome new patient phone inquires for treatment related questions/concerns or if you have any technical issues with our online booking.
Your therapist is your point-of-contact. After you have made an appointment, your therapist becomes your point for all inquiries. Their contact information is available on all booking related emails after you have made your first appointment.
Our online system's cut off time is 3 hours before an available slot. Although treatments are offered 7 days/week we may not be able to respond from messages left through our general email/phone until the next business day. After hours/weekends we may not be able to respond via telephone/return messages regarding same day appointments.
Because we are a reception-less clinic, we cannot guarantee short notice bookings.