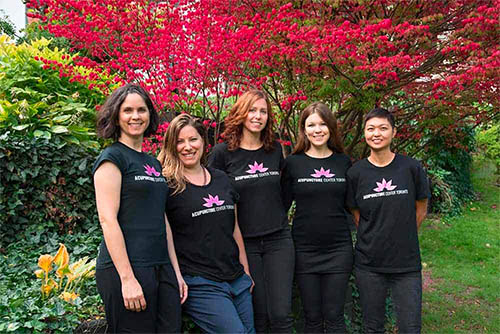 We are in a state of growth! We are on the looking for Registered Acupuncturists (R. Ac), who have both incredible treatment and people skills. 
Let us provide you with
Fair wage
Marketing and advertising
Welcoming inclusive clinic
Enjoy working in a spotless deluxe large boutique loft space in a heritage Yorkville freestanding building
Stunning interior TCM focused designed clinic- window, skylight or patio doors in every treatment room.
Clinic decked out with heated tables, stained glass, exposed brick, air purifiers, purified drinking water,  technology (laptops) provided.
Get your flow on in an efficient non-cluttered workspace.
Constant steady stream of work
Amazing downtown location
Collaborate with the best Chinese Medicine team in Toronto
Ongoing opportunities for mentorship, skill development and career support
Positive and cool workplace
Email resume with cover letter: [email protected]
Hiring and Internship Frequently Asked Questions
We receive many inquiries related to becoming an acupuncturist, schools and internship opportunities. Prior to reaching out to us, please read below to learn about how we structure hiring.
We wish everyone much success in their career as an Acupuncturist!